Here is the southeast side of Jess's room:
Here is the crib, rocker, and finished window.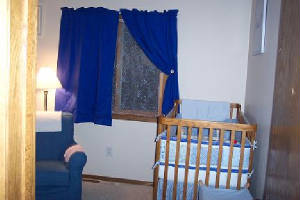 Waiting on small table and ottoman...
Close up of the bumper I made.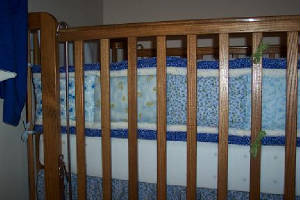 Almost done now... just needs binding.
The bumper from the inside...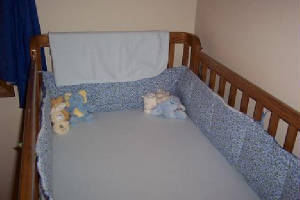 Waiting on the quilt, but it's coming together!
Jess's picture is over her crib now. :)
I swear that green patch really does look normal in person.
Moving northeast...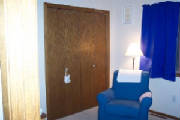 We will be putting in a ceiling light, no more lamp!! YAY!
Here's the northwest side now:
Well, still mostly just north right now...
I love these crackle paint framed pressed flowers.
Dresser/changing table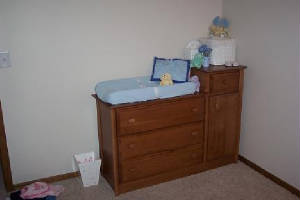 It finally came!
Haven't put up the shelf yet...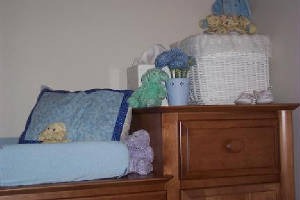 But this looks nice too. :)
Jess's newborn cloth 'gavies'...
These were made for Anily. Being passed on down. I hope they fit.